NORTH CAROLINA KIKO GOATS FOR SALE
Looking for Kiko goats for sale? At Cedar Springs Farm, we strive to breed the best possible 100 percent New Zealand Kiko goats. Breeding with purpose means trying to get better weight gains, higher kidding rates, and increased overall herd health. Our goats are very active and hardy. What makes us stand out from the rest? We do not supplement our kids by creep feeding. The weight we hit is all from the mom and gives a true growth rate for our goats. Additionally, we will not sell a goat as breeding stock if it does not meet our expectations. That's why these are the best goats for sale in North Carolina! Feel free to ask us questions about any of our available animals.
Consigned to the Carolina Kiko Classic
Two year old 100 percent New Zealand daughter of OLF Honcho's Keeper.  She will be bred to OLF New Zealand White.
Link to OLF New Zealand White's pedigree
Link to OLF Sweet Kim's Pedigree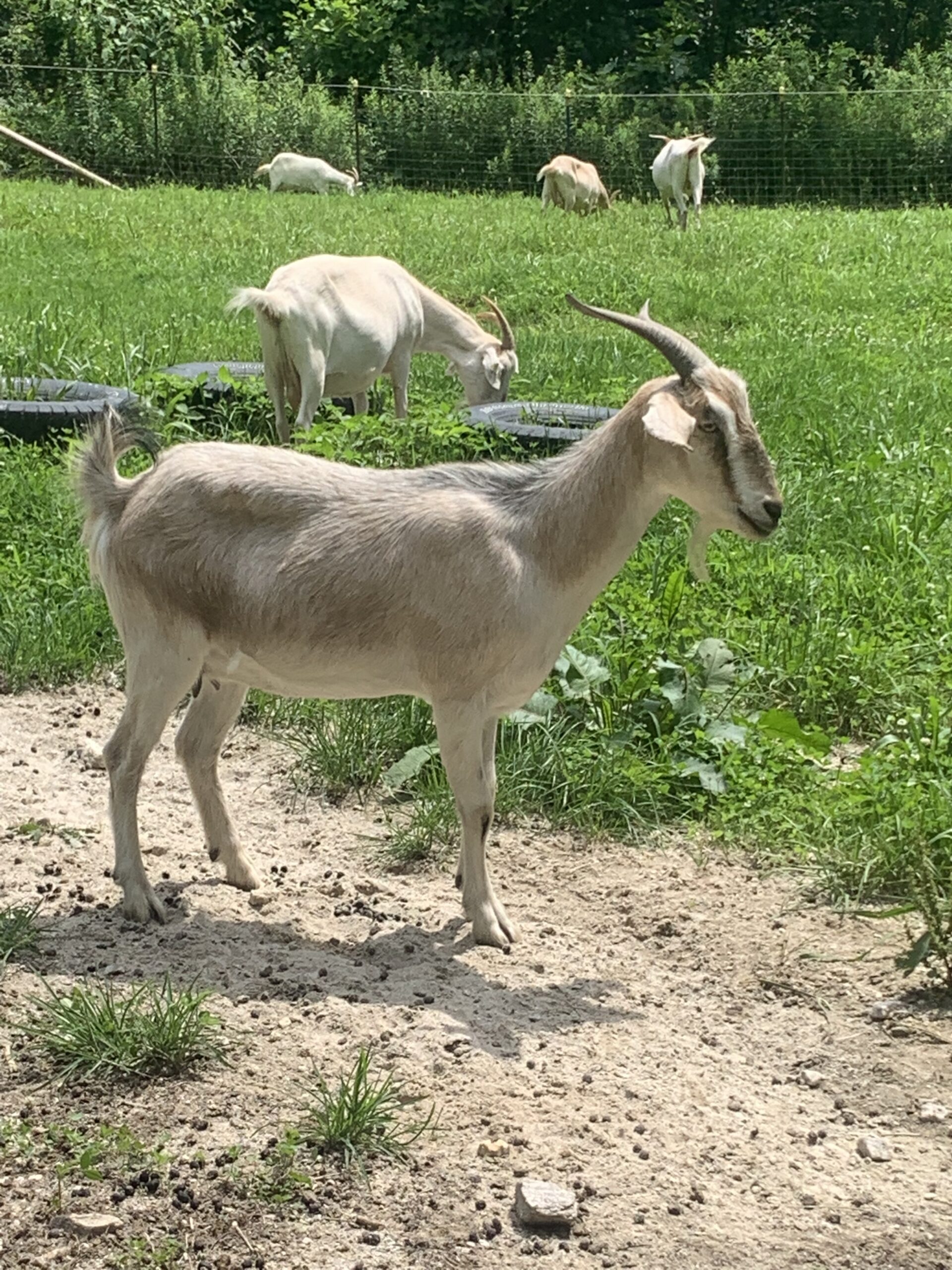 Consigned to the Carolina Kiko Classic
Effie is a February 2nd 2022 100 percent New Zealand doeling out of MYS Vincent Van Goat.
Link to CSP Effie's Pedigree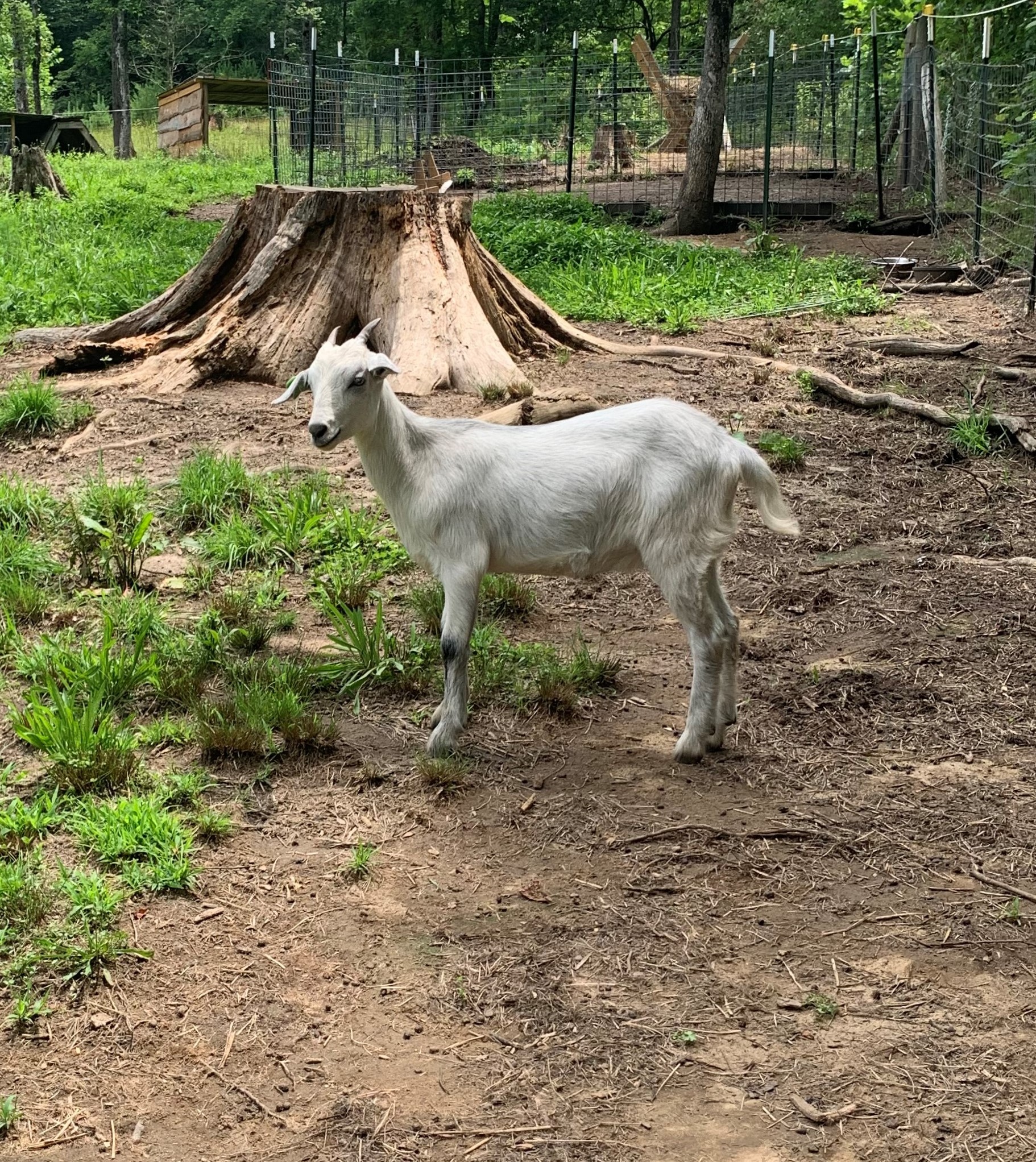 Consigned to the Caroina Kiko Classic
Brown Sugar is a January 30th 2022 Purebred Doeling out of OLF New Zealand White.
Link to CSP Brown Sugar's Pedigree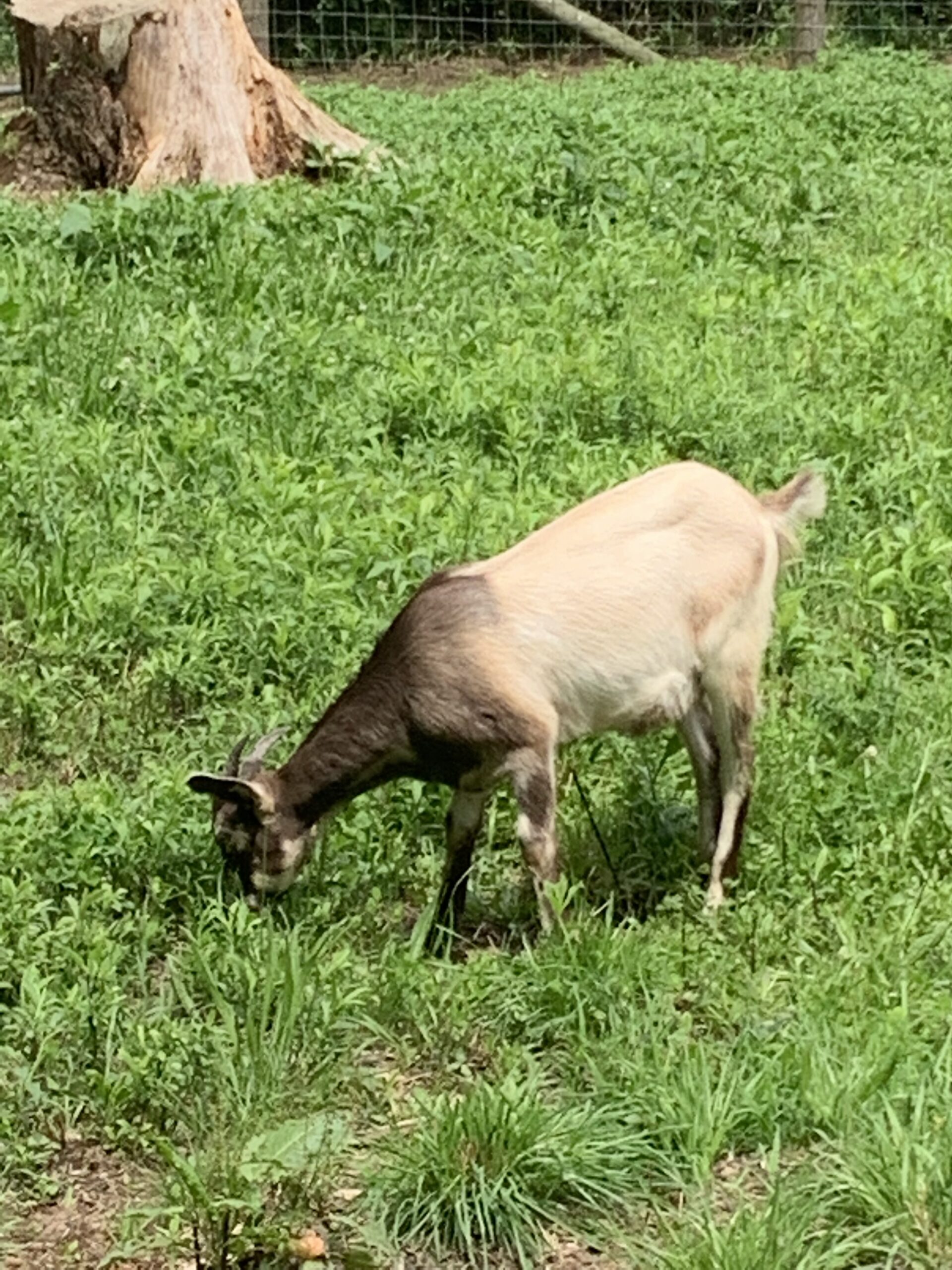 Commercial Doelings for Sale
Two commercial doelings for sale.  They were born on March 26th 2022.  Their sire was a Pango Hua son and their dam is a commercial kiko.  One of the doelings has a third teat, but the vet has checked and says it will not hinder her in raising kids.  They have had CDT's and are ready to go.  Price is $325 each or the pair for $600.